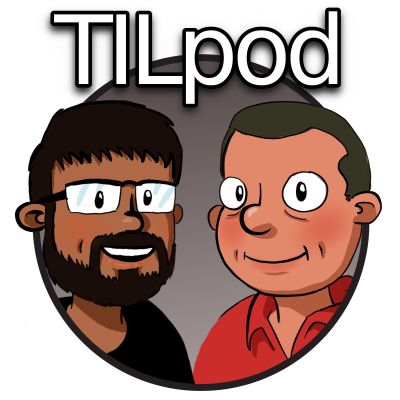 Sujeevan und Dirk reden über Themen, die Ihnen in der letzten Zeit untergekommen sind. Die Abkürzung "TIL" steht für "Today I learned", es geht also um Themen, die neu für die beiden waren oder die sie in der letzten Zeit erst so richtig verstanden haben. Dazu kommen Hinweise, wie sie versuchen, ihr Arbeitsleben zu verbessern und zusätzlich gibt es auch den einen oder anderen Karrierehinweis. Auf vielfachen Wunsch einer einzelnen Person gibt es jetzt auch die Möglichkeit, mit uns zu chatten, willkommen in der Matrix: #tilpod:matrix.org Auf den Homepages von Sujeevan und Dirk sind weitere Informationen über die beiden zu finden.
---
Vorgeplänkel
Danke für Eure Kommentare!
Multiple Monorepos
Monorepo (Wikipedia)
Monorepos – Vor- und Nachteile
The Pros and Cons of Monorepos, Explained
Why Google Stores Billions of Lines of Code in a Single Repository
Monorepos: Please don't!. Here we are at the beginning of 2019…
Monorepos and the Fallacy of Scale
Monorepos in Git
How to import existing Git repository into another?
How to Import Multiple Projects into a Single Git Repository
BFG Repo-Cleaner
Medientipp: Weniger schlecht über IT schreiben
Weniger schlecht über IT schreiben
Medientipp: Sleep is your superpower
Sleep is your superpower
How caffeine and alcohol affect your sleep
Tooltipp: SyncthingTooltipp: liquidprompt
liquidprompt
Liquidprompt ...
Auflösung des Git-Buch-Gewinnspiels
Mitgemacht haben sieben Personen. Gewonnen hat Marco H.
---